RPG Maker DLC
This is a remake of the walking graphics of the characters in the img/characters folder, which is one of the official materials of 'RPG Make'
You can use Commercial and non-commercial for free price.
Read README.txt file for detail.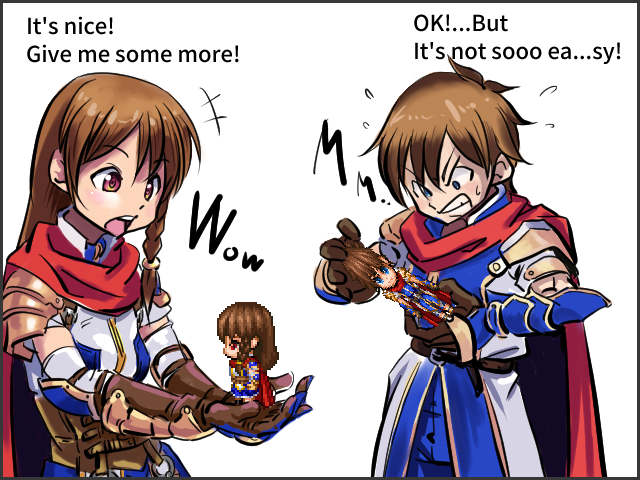 Playable sample
You can play tall sprite sample at 'RPG atsumaru'. Dialogs are written in Japanese. But it's not so problem.